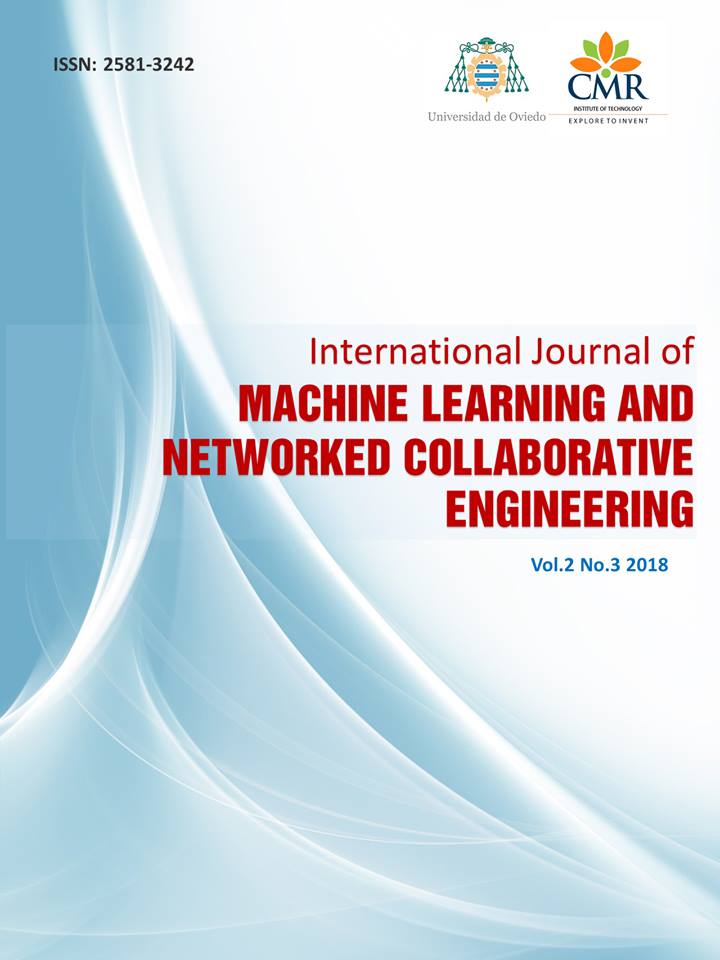 The following manuscript is included in Volume No 02, Issue No 03
Smart Advisor: An Intelligent Inventory Prediction Based On Regression Model.
Forecasting Ventricular Deviation in Monitoring of  Live ECG Signal.
Cow Behavior Monitoring Using a Multidimensional Acceleration Sensor and Multiclass SVM.
Machine Learning Approach for User Account Identification with Unwanted Information and Data.
Internet of Things and Healthcare Technologies: A Valuable Synergy from Design to Implementation
Published: 2018-09-24